It's a Small World After All – #YOLOmondays Link-up!
You guys, I had honestly the craziest "THIS WORLD IS SO CRAZY SMALL" moment I've ever had in my life happen to me this weekend. Keep reading. I'll give you the deets. I promise…
Also, today is Monday… which means it's time for #YOLOmondays – a link-up where you can share or celebrate anything and everything. Why? Cause #YOLO. Link up! We'd love to have you! (The linky thingy is down at the bottom of this post)
Last week we had 37 people link-up! That is AWESOME! I've met some seriously fabulous people through #YOLOmondays – so Carly (my rad cohost) and I are SUPER thankful. Y'all rock!
[For the curious… outfit deets: Blouse: Fab'rik Chapel Hill, Skirt: ModCloth (exact), Shoes: Nine West (similar), Belt: Target (similar)]
So that photo you see right there… you know, above this text, is a photo of me at my lil sister's bridal shower. More photos and whatnot to come, but this picture is particularly hilarious. Why? Cause the wind and my pleated skirt are a hilarious combo. No, I was not standing atop a vent.
SO. Onto my small world story.
So, the bridal shower this weekend took place in the Cavalier Hotel in Virginia Beach, VA. The hotel is supposedly haunted. Yeah, scary.
Well, regardless, the story isn't about that.
So, my friend Ashley and I were in the elevator heading down to the lobby to go to our car when we were sharing the elevator with a girl who was a guest at a wedding going on in the hotel. She (the girl in the elevator) was wearing the most adorable black dress – she looked so pretty – so we talked to her in the elevator for a few minutes. I complimented her on her dress. She complimented us on our outfits. We were just all around having a good old "You are so adorbs" session with each other.
We talked for a few moments out of the elevator when we got to the lobby and then went our separate ways… never to see each other again.
Just strangers passing in the night. Or day. Or haunted hotel. Whatevs. This happened Saturday afternoon.

Fast forward to Sunday evening. I had been home for a while and I needed to run up to the gas station to fill my car up and grab a few things. So, husband came along with me.
We went down to the gas station about a half mile from our house – husband pumped gas, I ran inside.
About five minutes later, I came out and was about to get in my car. I look to my left and there's a girl and a guy getting into a truck RIGHT next to our car and I recognized the girl.
It was the girl from the elevator. Over 300 miles away from where I saw her the day before.
I thought for sure it wasn't her.
ME: "Excuse me, this might be a weird question, but were you in Virginia Beach last night?"
HER: "Uhh, yes. Why?"
ME: "Were you at the Cavalier hotel?"
HER: *getting creeped out* "Yes, why?"
ME: "I was in the elevator with you! I complimented you on your dress! We talked clothes and our love for Target"
HER: "WHAT THE? Oh my gosh it IS you!"
Yeah. That happened.
Turns out they live in Charlotte, North Carolina which is another two hours southwest of where we live in Hillsborough.
But yeah… they JUST SO HAPPENED to pull off on the Hillsborough exit to fill up their tank, get snacks, and rest for a second on their long drive back to Charlotte from Virginia Beach. …at the SAME TIME I was running down the street to get gas and run a quick errand.
SERIOUSLY. I wish I could explain how crazy that was / is to me. I mean, I saw this girl in two completely different places (i.e. 300 miles apart), at two completely different times, in two completely different circumstances.
THAT IS CRAY CRAY.
I don't know about y'all, but this world is super small after all.
That rhymed.
Anyway, it was an awesome weekend – so much love for my friends and family. I can't wait to share more later. In the meantime, I'm gonna go continue to collect myself after my crazy "small world" moment and get some ZZZZs.
LINK-UP! It's MONDAY, which means #YOLO!
Happy Monday, y'all!
all for now.
Grab the button 🙂 (code is available in the sidebar, or you can just right-click and save the above button) 
The Rules for #YOLOMONDAYS Link-Ups:
Grab a button and / or post a link back here in your BLOG POST so your readers know what all the #YOLOMONDAY-ness is about. We love you guys linking up and we do go through and read all your posts… so if you do not give credit, we will have to remove your link. That's no fun, right? Right. So be nice and share a link!
Link your blog post up using the linky tool below! It can be ANYTHING! An outfit post, a giveaway, a story, a recipe, whatever. Why? Cause it's #YOLOMONDAYS!
Visit a blog or four that you've never been to before and leave a #YOLOMONDAYS comment – you never know, you might "meet" someone new that you will lure!
Have fun! Cause #YOLO!
Linking up today with these awesome ladies. Join me?! HUZZAH!: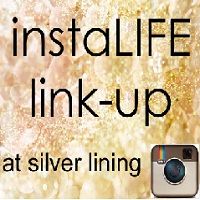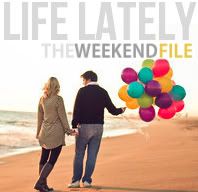 Also, HUGE congrats to Sarah from Simply Sarah for winning the Penelope Lane Clothing giveaway! WOOT! WOOT!