April + #YOLOmondays Link-Up!
I hope you had a WONDERFUL Easter weekend! I know I did. It was low-key, spent the day Saturday hanging out with my family, and spent the day Sunday at an amazing worship celebration at church and then the rest of the day napping. Oh yeah.
What did YOU do this weekend?
I've been feeling super energized since getting over being sick last week and my blog brain is brewing with post ideas. I just have the hardest time being patient and writing them one at a time! Hahaha. Anyone else ever have that problem? Just me? No? I hope not.
Anywho. Well, we will get to those soon, but today, I have asked my sweet blog friend Rachel to guest post and share her AMAZING design skills with y'all and her April desktop calendar. (I use her calendars every month! I love them!) Enjoy!
+++
Hi all you pretty people! My name is Rachel and I blog over at lala Lists. While I am super happy to be here, I do know how much these annoying guest posts can be, so I won't bore you. You can go here if you want to learn more about me. We all have super busy, crazy, maddening lives and sometimes it is hard to keep track of things. Well I want to help you with that!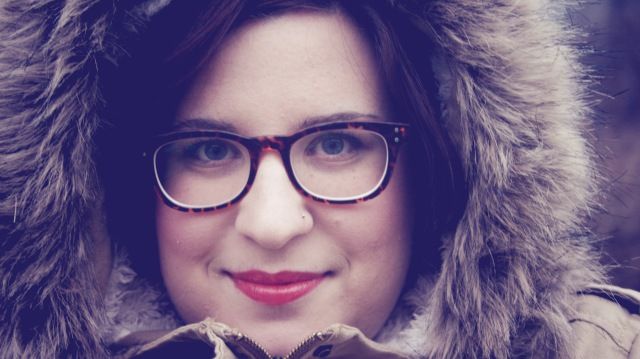 As a graphic design student I love making pretty things. As a type-A
personality I go mad for calendars and planners. I decided to combine my
love of the two and create a little freebie. So last month I made my first desktop calendar and absolutely loved the process, so I decided to give it another go! I call it Aztec in April.
Whaddya think? There are 9 different sizes for different screen resolutions. If you don't know your computer's dimensions, you can go check here. I hope you like it and I would love to hear any feedback you may have! I also hope you stop on by lala and say hi because I love to meet new bloggers and if you follow Molly, you must be a pretty fabulous bunch!

Blog :: Twitter :: Facebook

Happy YOLO Monday!  Each week, Carly & I select a few of our favorite posts from the Monday before to feature. It's a great way to put the spotlight on a few of y'all each week!  Please be sure to link up an ACTUAL post, not just a link to your main page.
Our favs from last week?
~Saturday in the Park~
The

Rules

for #YOLOMONDAYS Link-Ups:
Follow your hosts Molly @ still being [molly] and Carly at Lipgloss & Crayons
Grab a button and / or post a link back here in your BLOG POST (NOT your blog's main page) so your readers know what all the #YOLOMONDAY-ness is about. We love you guys linking up and we do go through and read all your posts… so if you do not give credit, we will have to remove your link. That's no fun, right? Right. So be nice and share a link! Pretty please?
Link your blog post up using the linky tool below! It can be ANYTHING! An outfit post, a giveaway, a story, a recipe, whatever. Why? Cause it's #YOLOMONDAYS!
Visit a blog or four that you've never been to before and leave a #YOLOMONDAYS comment – you never know, you might "meet" someone new that you will lurve!
Have fun! Cause #YOLO!