Neutrals & Leopard | Guest Post by Amy of Coffee Beans and Bobby Pins
Hey y'all! It's Molly, here. FIRST… THANK YOU for stopping by still being molly. If you're new here, WELCOME! I hope you stay and take a look around! If you're a regular reader, HEY THERE, FRIEND!
So, I just had Baby #2! I've got some AMAZING blog friends who are helping me out over the next few weeks by sharing some AWESOME posts. Everything from fashion and style to life and motherhood. I am so appreciative of all of these ladies for helping me and giving me a little bit of a breather as I take some time to rest and spend time with my family. I didn't do a great job of that when Lilly was born, so I'm trying to do a little better this time. 🙂 I have some of my own content already planned and written… but I will be peppering in some of these guest posts, too! I hope you will take the time to read them and leave them some love! I also hope you'll take the time to visit their blogs and check them out. Each one of them is amazing. 
Thank you for supporting me, this blog, and my family! I might be biased, but I think I have the best readers around! 🙂 
xo, Molly
+++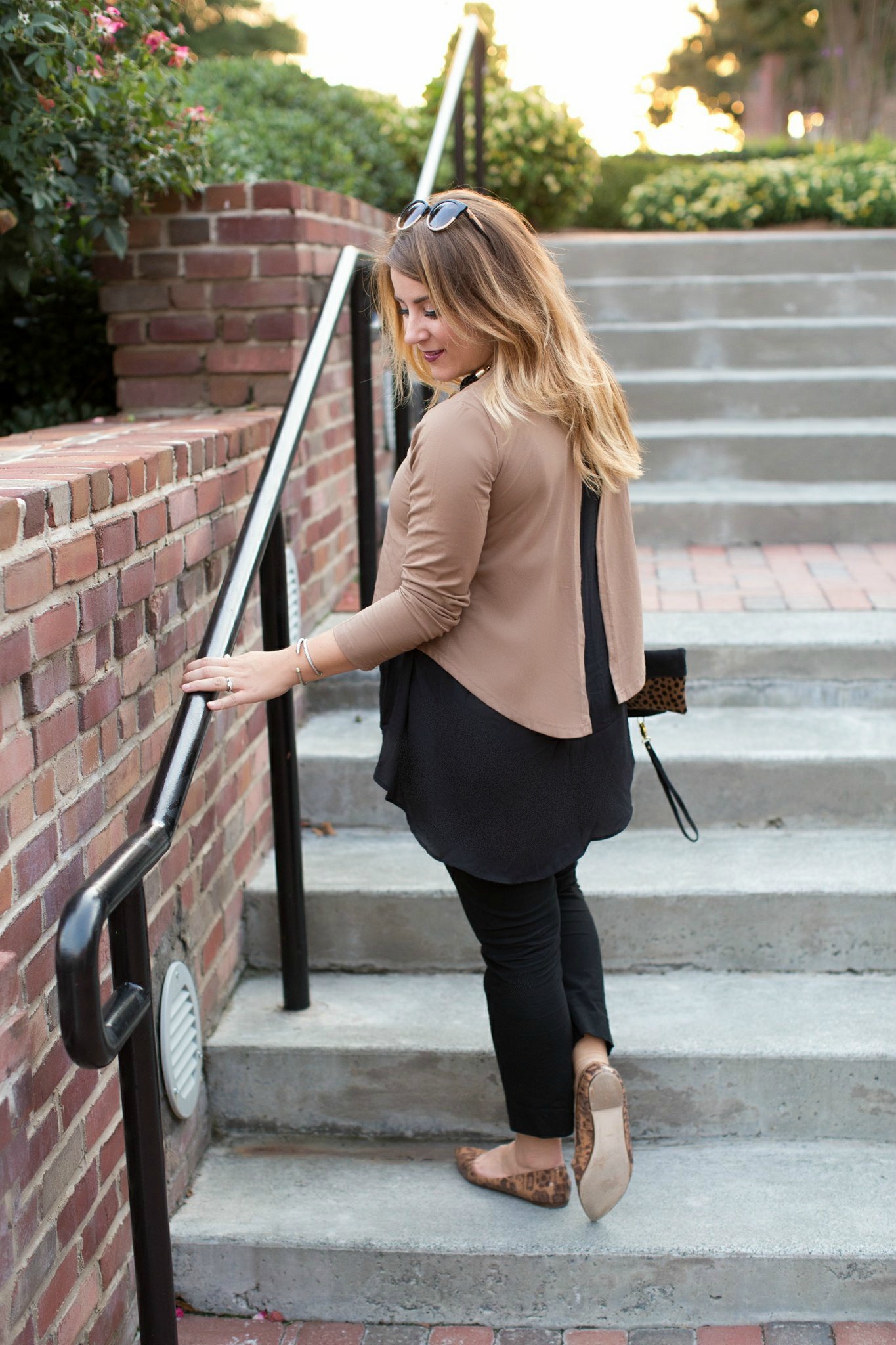 Top (similar) / Pants (my fav!) / Shoes (similar) / Clutch c/o / Bracelets 1, 2 / Necklace (similar and under $15.00!)
Hi! I'm Amy and I blog over at Coffee Beans and Bobby Pins! I am so excited to be gust posting for Molly while she takes some times for herself and her new little bundle of joy! She is the best mom and I know Stillman 2.0 is already so, so loved.
I currently live in Durham as well, but mine and Molly's blog-friendship began before that. I remember stumbling upon her blog not long after I started blogging myself and I have been a loyal reader ever since. My husband is a resident, so when we found out he matched for Residency at Duke University, Molly and I connected and turned our blogging friendship into a "real life" one! I am so blessed to know her and consider her a friend here in Durham.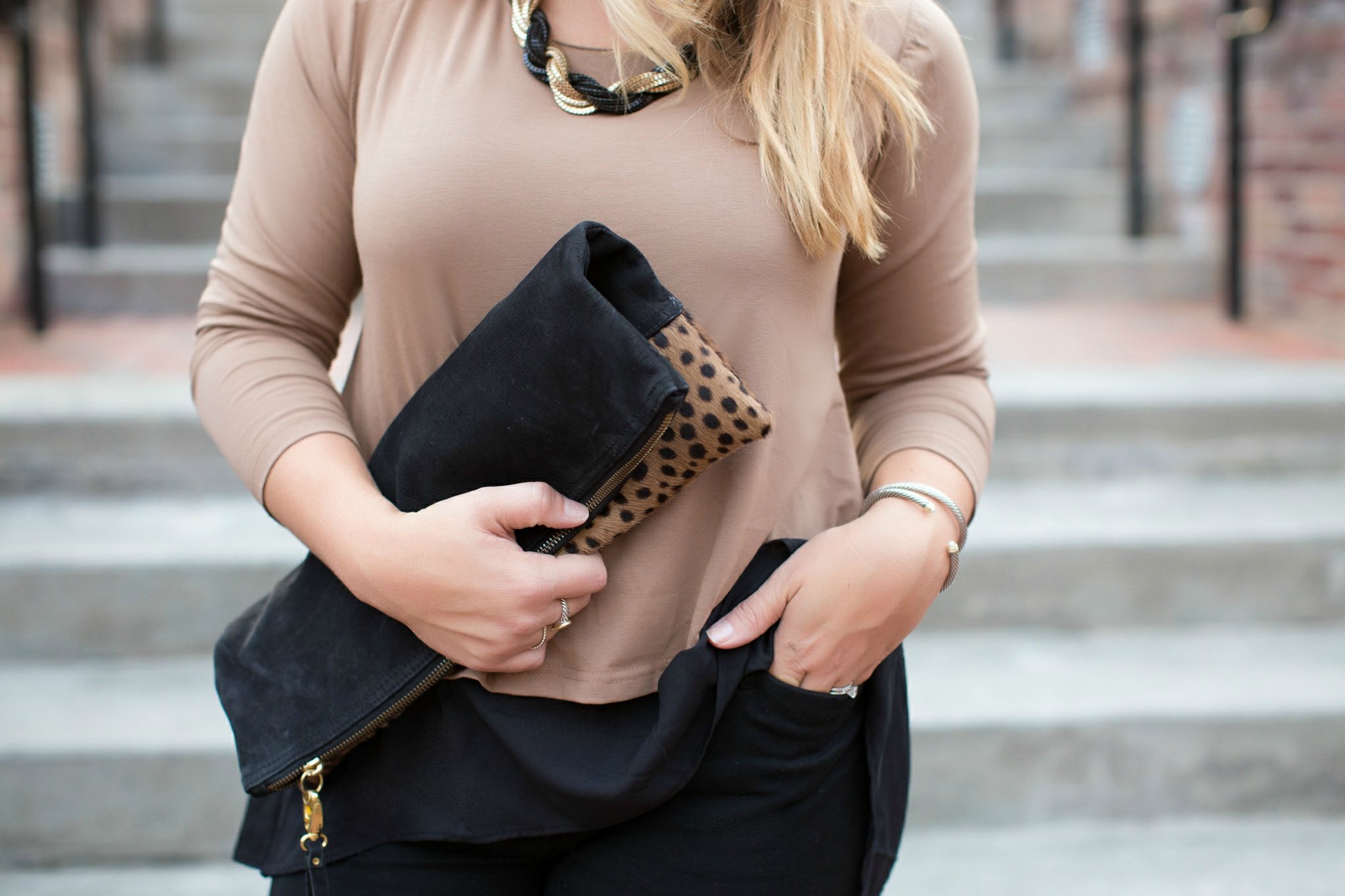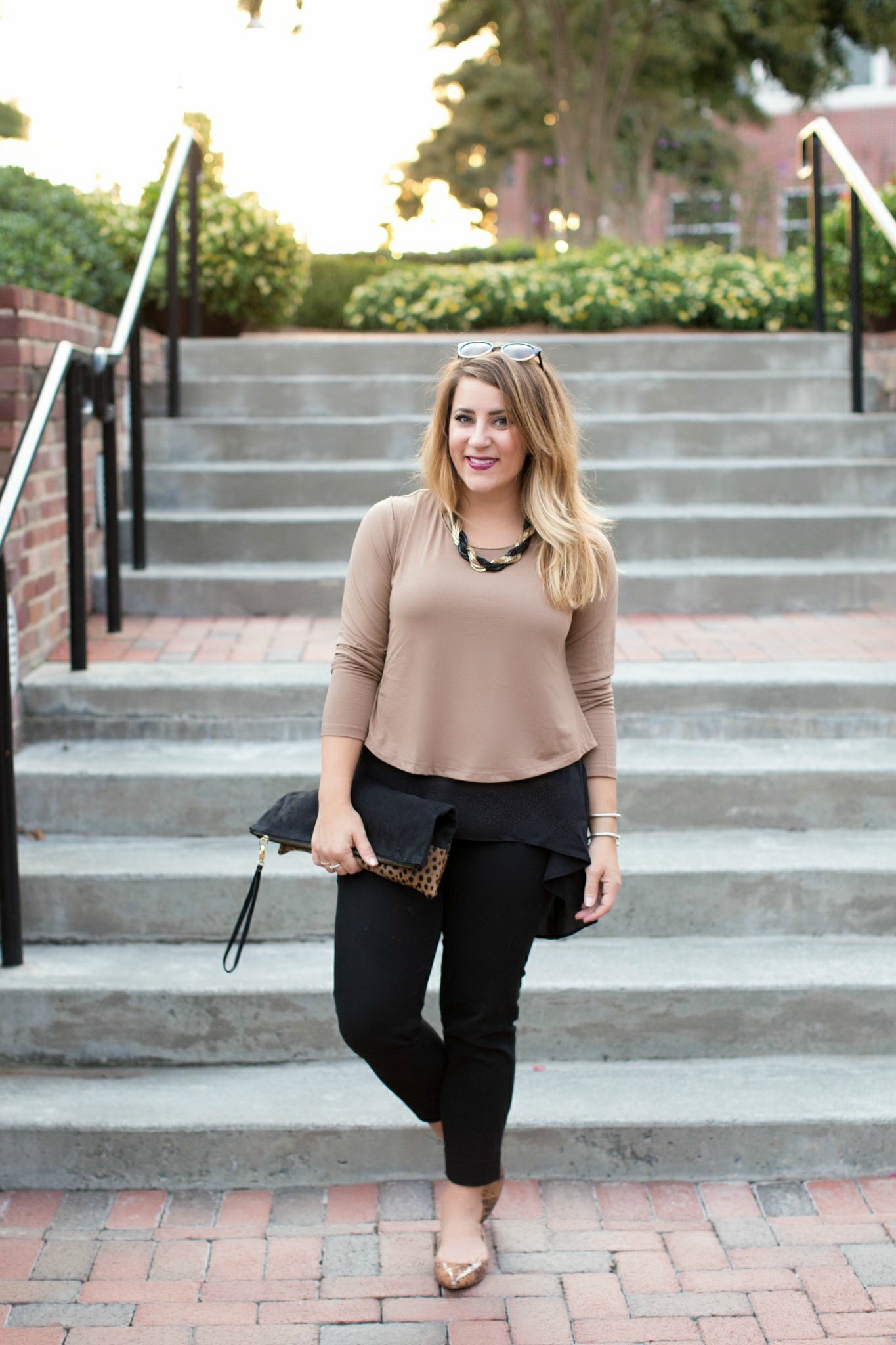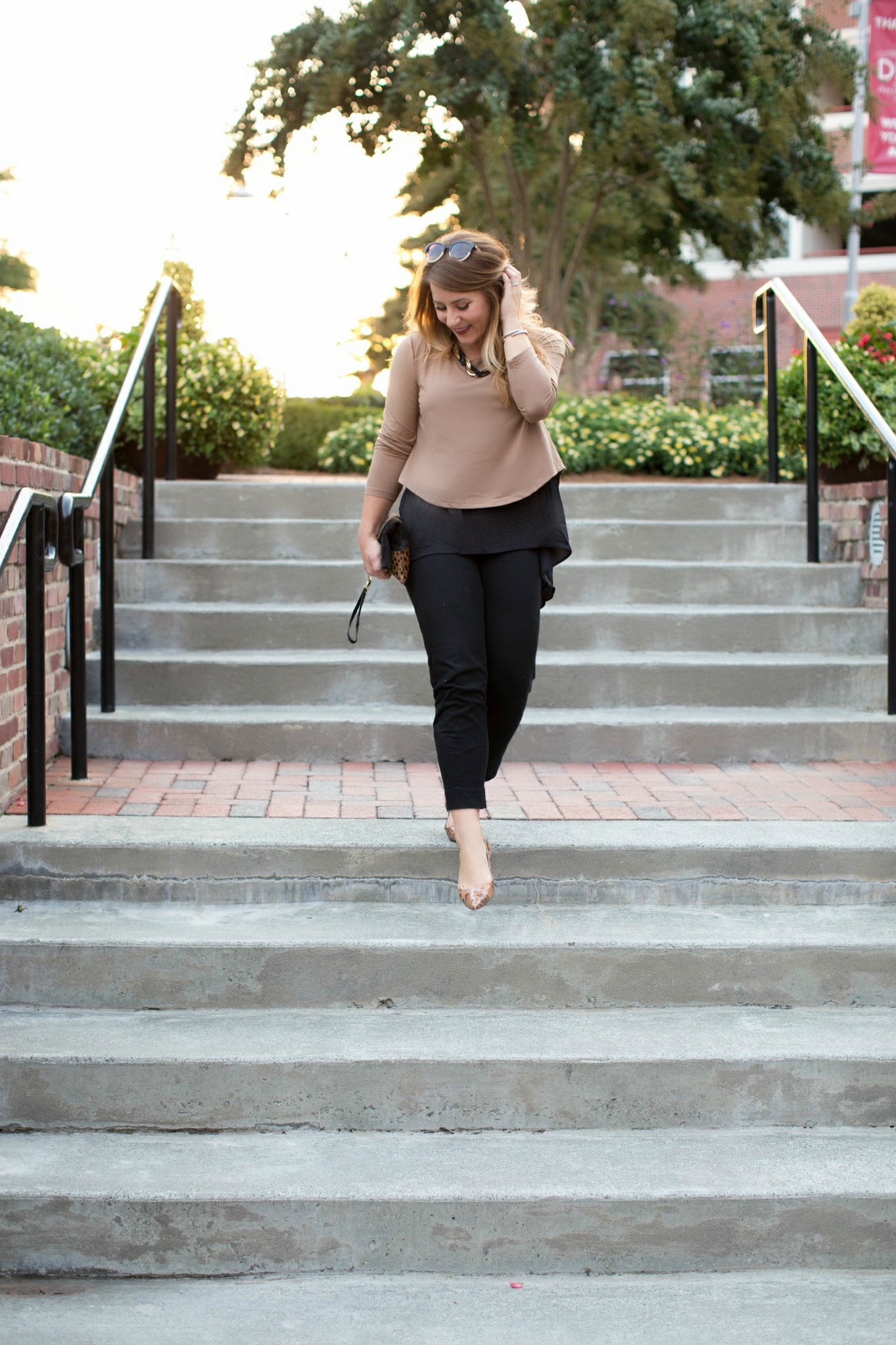 Coffee Beans and Bobby Pins is my part time job (I also work full time), but you make time for what you love and writing my blog is so important to me. I focus on fashion, style, home decor posts, recipes and more and would love for y'all to hop over and pay me a visit from time to time (Instagram / Snapchat: Welchie24 / Facebook). Since I am a working gal, a lot of my looks are extremely practical, although I do throw in some glam from time to time. 🙂
Blogging is such an amazing opportunity and I feel blessed I am able to do it and even more thankful that it's brought me amazing opportunities (and friends!) like Molly! We love you Molly, rest up- you're about to have your hands full!
Thanks for reading today and don't forget to come visit me and show me some love!